Before we jump to what is document management system, let us dig deeper.
Businesses create numerous documents every single day! Though many claims to go paperless, still avoiding the documents is impossible. Businesses need documents for communicating various policies, contracts and much more among the business stakeholders. Formulating the documents is the first step that requires efforts from the parties involved but what comes next is even more complex!
Managing those documents …
To be able to store and maintain the documents and then keep them accessible when required is where people or businesses fail. That is where a document management system enters the scene.
But what is a document management system?
Keep reading to know more.
What Is Document Management System?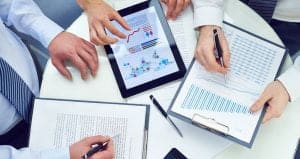 Your document can be in any format. The formats include docs, spreadsheets, PDFs, images, videos or even audio files. How do you use, manage and store these documents? The process is called document management.
A document system is a set of hardware and software tools that help in document management. A few systems support managing physical as well as digital documents. However, the majority of such systems work with documents in digital form only.
A document management system centralizes all the documentation that is verified and authentic. The ones who have authorized access can easily reach and access this information, making the process smooth and quick.
Why Use Document Management System?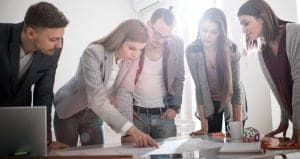 In addition to centralizing the organizational data in the form of documents, an automated system for managing documents simplifies the overall lifecycle of document management. It can automate the overall process once the organizational workflow is automated. It saves, organizes and manages organizational documents.
Moreover, it helps you to keep your data confidential by allowing you to share it with authorized teams, customers or partners only. It allows efficiency in the workflow. Also, it helps to follow the standardized practices of the organization.
But, if you are still thinking about why to use such a system, give it a read!
With the changing trends, the managerial approaches also need re-designing. Organizations today are not limited to their physical appearance. Instead, they have their online presence too. Also, innovative business owners and managers tend not to rely on ad-hoc management systems to share and store documents. They work on hybrid or completely remote systems. This is where an automated document management system steps in.
An automated system for managing your documents can help with easy accessibility, uniformity and quick feedback from the concerned personnel. Each relevant employee has a recent version of the document.  There are no ambiguities.
Reviewing the document or giving recommendations or suggestions for improvement becomes quick. It speeds up collaboration among employees either working in an office or remotely.
Such systems come with the feature of document history. So, any changes made to the document are in line. This adds to the security of the data and helps with internal and external audits.
How Does Document Management System Works?
It captures, stores, retrieves and secures data in a single place. These tasks sound simple, but they lay the foundation of this system. These simple functions also allow organizations to manage large volumes of documents.
The first step towards a document management system is to design an organizational plan on how the organization creates the documents. Then, the process is defined to capture, store and retrieve these documents.
Let us explain the three fundamental functions of a document management system.
Capturing: As the name suggests, it helps to capture the electronic data found in the documents and present it as information understandable by the computer. This data capture can be from various sources including paper documents, digital applications or emails. If done right, it can reduce the time spent searching and retrieving data.
Storing: A centralized storage eliminates redundancy hence securing space too. It saves the employees to search for secure places for their documents. Instead, it provides a single repository that is easy to access. Also, it is easier to make backups and recover data.
Retrieving: The ultimate objective behind such a system is to make it easier to retrieve the required data among piles of information, keeping security in mind. Moreover, the data should reach the authorized person only. And make it easy and secure for team members to communicate regarding a particular document.
How Much Does a Document Management System Cost?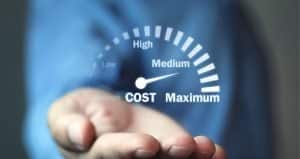 As with any other software, document management system varies from free to paid versions. Some of the software offer a hybrid version. The price differs from software to software depending on the number of features and the complexity to which it can cater for organizational needs.
Some companies also offer subscription services. Others offer a perpetual license. Depending on your budget and organizational requirements, you can choose a system for your business.
The subscription services generally range from $15 to $200.
How To Choose A Document Management System?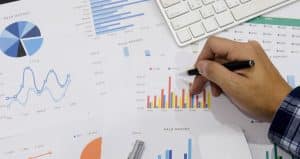 How to choose?
It greatly depends on your organizational needs.
But we can provide a list of features that can help you decide:
Cloud-based DMS: In the era of technological advent, your employee should be capable of accessing the data regardless of their physical location. Authorization counts!
Automation Level: Automation allows symmetry in the data that flows across the system. If you have set the automation rules, it will reduce the chances of human error.
Information Retrieval: The accurate DMS will help you retrieve the deepest data. That's the goal!
Permissions Level: Not every file needs to be shared with every employee. Similarly, there is data that needs to be shared with the majority. Your DMS should allow you to restrict access by allowing permissions such as administrator, manager, user etc.
Version Control: Version history is of the utmost importance. Your DMS must be able to store and track the version history.
Conclusion
A document management system saves time and makes the processes easy and quick. What kind of document management suits your organization? Contact us to make the right decision!